At Vacation Nannies, we have a professional and enthusiastic team of travelling nannies registered. Our travelling team are not only qualified nannies or students with a passion for creativity, sports or travel, they may also come from a teaching background
– Such as our London based nanny Leia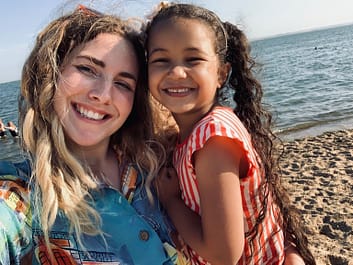 "I aspire to be a fun, enthusiastic, creative teacher"
Meet Leia, our travelling teacher who is passionate about travel, music and creativity. Doesn't she sound like the perfect nanny to accompany you on your family holiday? 
Why did you choose to register with Vacation Nannies?
I have worked as a Primary School Teacher for the past 2 and a half years and although teaching is a very rewarding job, I always wish I had more time to spend getting to know each child. As much as I absolutely loved teaching and my school, I found myself with itchy feet! I wanted to see the world, go on adventures, experience new cultures and meet new people! I found myself searching sky scanner every day on my commute to work for cheap flights in the holidays. I then started to wonder if there was a job where I could fulfil both of my passions. And that's when I found Vacation Nannies.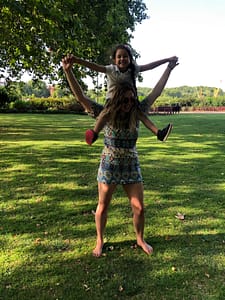 "If you do what you love, you never work a day in your life."
How will your skill of being a Primary teacher help travelling families? 
As a Primary school teacher in London, I have experienced working with children and families from a wide verity of backgrounds and find building positive relationships with children is something that comes naturally to me. Whilst looking after children, you will find me singing, dancing and encouraging the children to experience new things – All of which I'm also passionate about for my own self development.
I aspire to be a fun, enthusiastic, creative teacher as I find this gives me the ability to keep children engaged for long periods of time. As a teacher I have to be well prepared for the day ahead, but also have the ability to think on my feet when things don't go to plan. As you will know children can be unpredictable at the best of times, so when they are out of routine on holiday these skills of flexibility and creativity come in very useful. The positive behaviour management strategies I have practiced as a teacher; I am able to adapt to use as a nanny. This enables me to keep your bundles of joy both safe and happy.
If you had to choose your favourite holiday location, where would it be?
Lagos in Portugal! I personally love exploring a new place at every opportunity but this is one of the few places I am more than happy to go back to time and time again. The beaches are stunning; the food is delicious, 'Coffee and Waves' being a favourite! I am an aspiring yogi and surfer so Lagos is the perfect place to learn! I equally love picking up the pace and exploring bustling cities such as NYC- I love its energy and Rome- the history around every corner! And of course the food- bellissimo! I could not answer this question and not mention my love for being in the mountains, especially in the winter. Here I feel so calm and content. I love snowboarding and was lucky enough to travel to the Alps last winter to work as a holiday nanny -I can't wait to have the opportunity to return as a nanny next year. 
Why do you love to travel?
I enjoy making new c
onnections with people from all over the world. I relish any opportunity to experience new cultures, learn about their history, try the different foods, listen to new music and sounds of city and nature. I feel so grateful to be able to do all of this as a job and am a great believer that 'If you do what you love, you never work a day in your life'.
If you have a holiday to look forward to out of lock-down and would like more information on booking a holiday nanny, please visit website for more details. Alternatively, if you're a nanny looking for work, please apply by clicking here
From travelling teachers to HNW nannies, we have a nanny to suit every family holiday!
Stay patient, we will be allowed to travel again soon!